What's the one thing everyone looks forward to after a successful career? Retirement, right? Work hard your whole life then you look forward to the day when you can slow down. And what better, than a retirement in sunny Florida? Retirement with margaritas, the sun. Well, there is a new Margaritaville retirement community.
Wild parties, late-night drinking binges, and hot unprotected sex aren't just for youngsters anymore. Baby boomers' favorite free-spirited musician, Jimmy Buffett, has opened Margaritaville resorts all over America.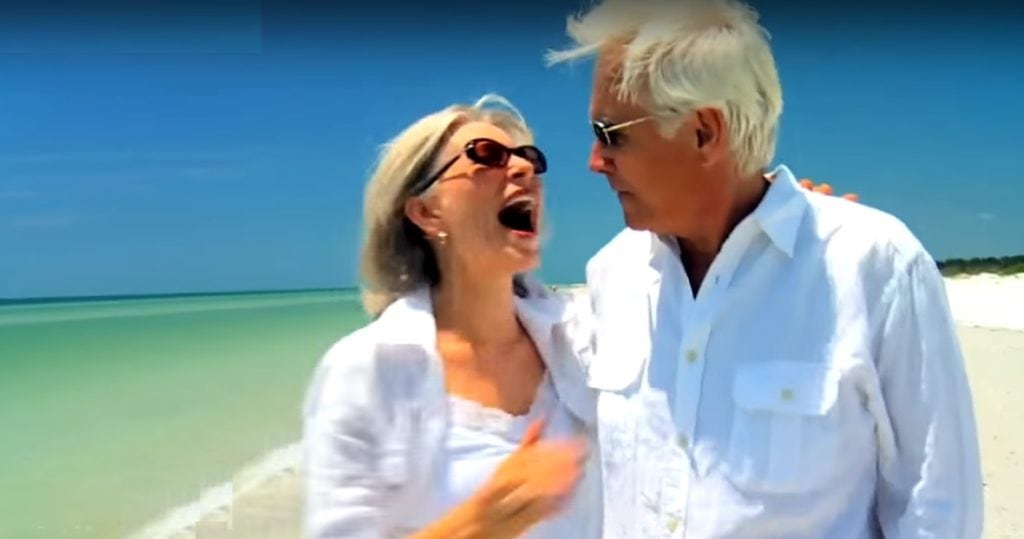 And they are chocked full of all-night casinos, margarita themed and plenty of senior matchmaking. And with the help of the magic blue pill, old-timers are getting it on more than ever. Condom use has shrunk to 10% amongst the elders, and that has led to a 52% increase of syphilis among those 65 and older.
So is it time for grandparents to cut back on the margaritas? Or are these new senior spring break-themed resorts the ultimate cheeseburger in paradise?
The fact that the overall STD rate amongst seniors has doubled between 2000 and 2010, chlamydia up 32% in the last 10 years. We're having  Syphilis up 52%. You're having sex with women that can't get pregnant anymore, and guess they're like why to use condoms. That's not the way it works. That condom is there not just to prevent pregnancy, they're for STD's and what's crazy is in some of these Florida communities there's a 10 to one female to male ratio.
It's a massive retirement community. There are reports of DUI's on golf carts, Indecent exposure arrests, apparently a black market for a little blue pill. A stand set up for Viagra. If you are retired, you don't want an STD. if you're in your twilight years. There's probably a little less concern because of the fact that they're not gonna have any more children. So that is the message, just because you're retired and you're a little older and the woman can't get pregnant, is not a reason to let your guard down.
Those bingo things are more risque than one think. It's what happens after the bingo. Check and educate them about condoms. When you're having unprotected sex with and you're not monogamous, quite frankly, even if you're monogamous if your partner says they're monogamous and they're not, just be aware that no matter what your age, these sexually transmitted diseases, they can be very serious and thus requires
timely diagnosis