Everything about Getting Tested for STD with Insurance
This is an ultimate guide, explaining procedures, with a suggestion to get tested for STD using Insurance. Why pay from your pocket?
Is STD testing covered by Insurance?
Often people ask this question to which the answer is straightforward "yes". Having said that, not many insurance providers cover for the STD testing in their plan.Depending on how comprehensive your insurance coverage is, visiting your doctor for STD treatment and testing can be quite expensive. You might have a co-pay. You might also have to pay for preventative screening. Not all insurance companies will pay for testing if you don't have symptoms.
What is the procedure to use insurance for STD testing?
Select STD testing center accepting insurance from the page or check one from the list below.
Press Button which states "Get my recommendation"
Answer simple questions online & Enter Zip (press search button for STD testing nearby)
The website will prompt to select Insurance provider with results being displayed of nearby STD testing center.
Select your Insurance provider and the result will show you the STD testing Centers accepting insurance provider you just selected.
Press Select and continue.
Then the price will show up, press continue
If the location you select to test it does not accept insurance plan of yours, insurance will not show up as a payment option when moving forward in your order process.
Following is the list of Insurance companies covering STD Tests insurance plans.
Aetna : Open Access (POS) / POS / PPO

Highmark : POS / PPO

Anthem : POS / PPO

Humana :POS / PPO

Blue Cross Blue Shield :POS / PPO

Premera : POS / PPO
Cigna : PPO

The Regence Group : POS / PPO

CareFirst : POS / PPO

UnitedHealthcare

Coventry

Wellmark : POS / PPO
Finding Insurance plan covering STD is one thing, finding STD Center accepting Insurance is another. There are even fewer STD Testing Centre's accepting Insurance.You need to get your Insurance accepted before availing the Insurance STD.How will I know if my insurance plan is accepted?If the location you select to test at does not accept insurance, insurance will not show up as a payment option when moving forward in your order process.
How much do STD tests cost without insurance?Without Insurance, depending on the number of tests or test panel of STD checks and plan type they may charge you anything between $198 to $349 using your insurance you need to pay as little as $65, as certain portion like service fee, doctor's fee, and administrative cost is not covered by insurance.
What is insurance plan type?
Insurance plan types are the care level provided by the insurance company which is based on the type of healthcare services and budget etc. A plan type is displayed on your insurance card as a short label. These labels include, but are not limited to: PPO, POS, Open, HMO,Medicare or Medicaid and HSA plan types etc.
*many companies don' t accept Medicare, Medicaid plan for STD testing
Will I need my insurance card when I go to the lab?
No, At the lab, you should not show your insurance card. Showing your insurance card at the lab may result in your insurance company being billed twice.
The only problem with testing for STD using Insurance is that preventive screening of STD is not allowed. That means if there are no mark or signs/symptoms of STD, then you cannot avail your Insurance to pay for the STD test.
How much is an STD test without insurance? ?
Depending on the STD testing Center, test panel or individual test you chose, the test may cost anywhere around $24 to $349
List of STD Testing Centers Accepting Insurance
1.) STDTestExpress.com [Recommended]: One of the bigger player in STD Testing with Insurance, they have many centers across the country accepting Insurance as one of the mode of payment. They also include doctor's consultation which is normal.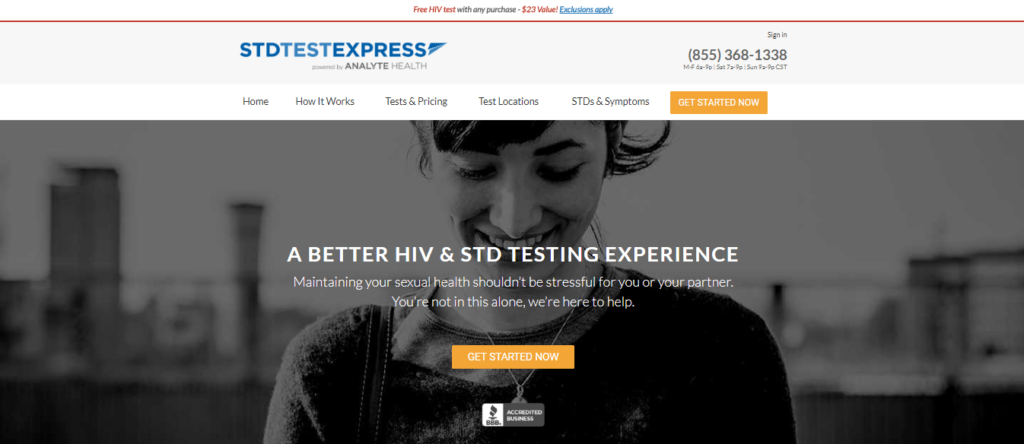 Accepts Insurance: Yes
Testing Centers: 4000 Testing Centres across the country
Certifications: No major steps adds confidentiality, FDI approved Labs, Certified and trained team of Care Advisors
Added Advantage: Doctor's consultation included in testing.
Testing charges using Insurance: Free
STDExpress Coupon worth $23
Use your Insurance click here to claim your STD testing
2.) SexualHealth.com: A promising newcomer in the STD testing industry they full-fill every necessary criterion for a company with health care centers.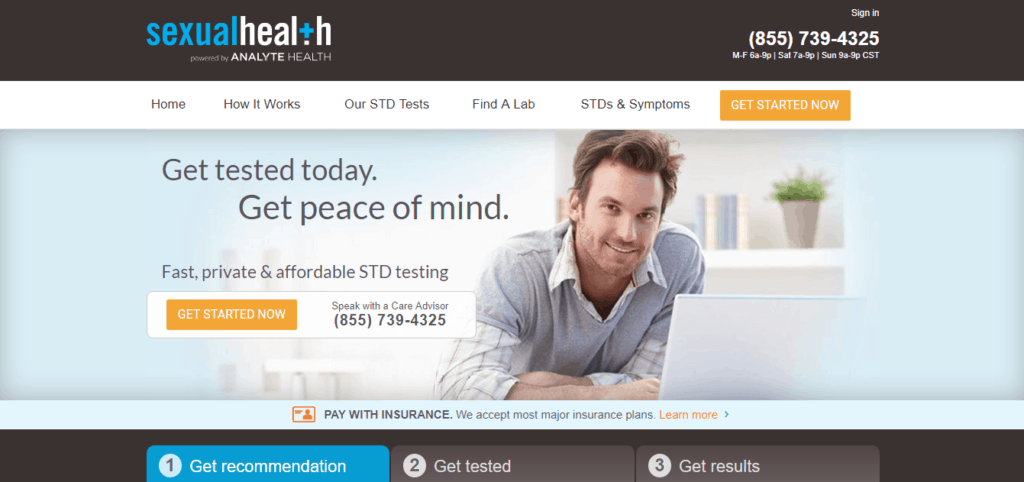 Accepts Insurance : Yes,  accepts most major insurance plans.
Testing Centers: in major cities
Certifications : PHI & APG adds confidentiality
Added Advantage : Doctor's consultation only via phone call
STD Testing with insurance costs: $65
3.) RapidSTDTesting.com :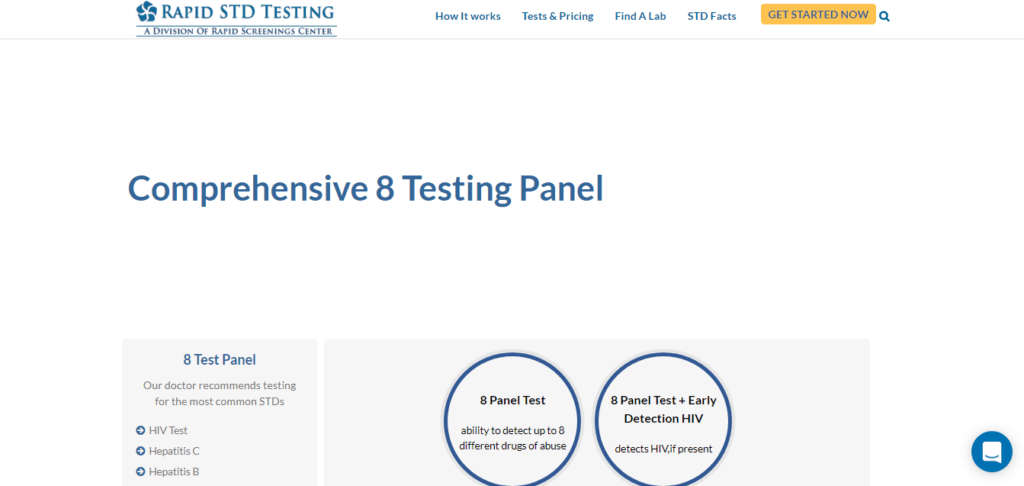 Accepts Insurance : Yes,
Testing Centers :  in selected cities
Certifications : PHI & APG
Added Advantage : More than 400 Insurance companies are expected
Testing charges using Insurance : $65
4.) Plannedparenthood.org : Being a Non Profit organisation funded by US government, private donors etc it is the most oldest organisation providing services like the STD testing,  Abortion, LGBT services etc.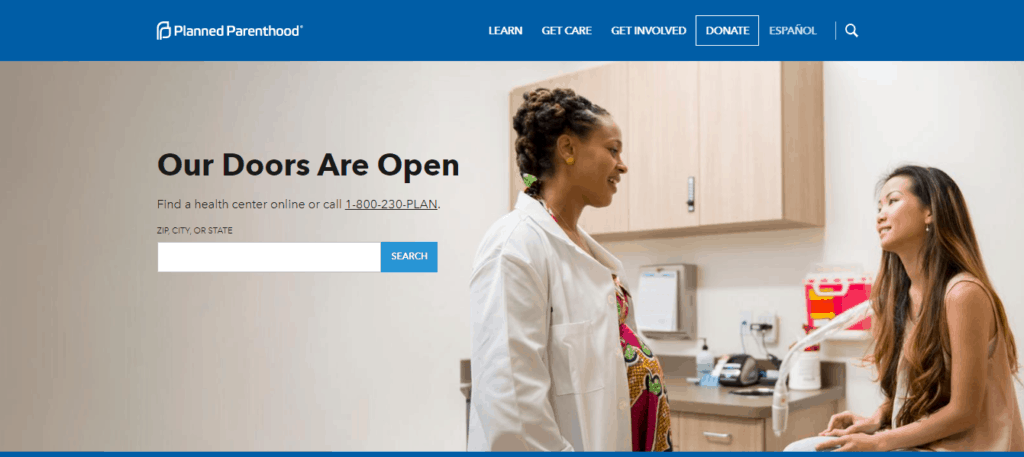 Accepts Insurance : Yes,
Testing Centers : limited centers
Certifications : PHI & APG adds confidentiality
Added Advantage : trusted name in the industry
Testing charges using Insurance : $130 for gonorrhea/chlamydia test to a $180 (STD charges differs from region to region)
If you don't have insurance or if your insurance plan don't cover STD testing there are STD testing clinics offering discount coupons for your STD testing, offering all the benefits of paid STD testing.